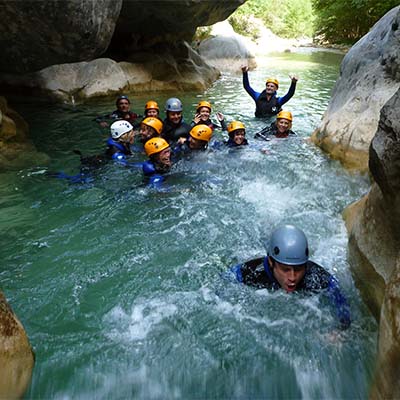 Water Trekking
Descending a river course where you can optionally jump and slide through water chutes.
The various stretches combine natural attractions such as straits with small waterfalls and rock shelters.
Unlike ravine descents, this activity doesn't require the use of caving or climbing techniques.
A highly entertaining and fun activity!
*2 guides per 12 participants.